RELATED PRODUCTS
FLAKE ICE MACHINE
ADVANCED FEATURES
Flake-ice maker is manufactured in compliance to the HACCP/FDA standards.
Dry and high-quality ice.
By default, Arico's Flake Ice Maker freezing surface is made of stainless steel.
Ice-raker is made of stainless steel with "comb type" shape which helps to easily remove ice from the freezing surface.
Capacity and the ice thickness can be adjusted.
Polyurethane insulation, stainless steel sheet cladding.
Easy installation, operation and maintenance.
Flake-ice maker can be used on ships.
CONTACT TO QUOTE
GENERAL INFORMATION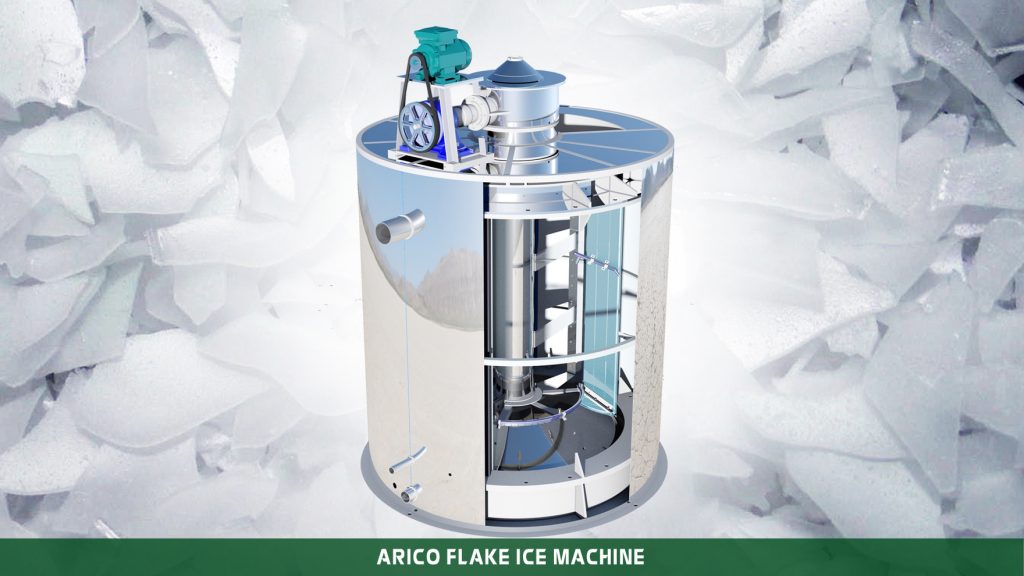 The operation principle is described as the drum is stationary and the ice raker is rotating. Cold water will be evenly sprayed to the internal surface of the drum, frozen and removed from the surface by the ice-raker. The un-frozen water will be re-circulated back to water tank by the recirculating system. This system is designed to ensure all the supplied water will be turned into ice and removed from the internal surface of the drum.