OUR LEGACY IS CLIENT'S DEVELOPMENT
Arico has always been the leading company in the industry we serve in Vietnam, the Food and Seafood industry machinery. Our history and legacy began in early 1977 when Phu Lam Mechanical Workshop was established by Decision No. 1501/QD-UB of People's Committee of Ho Chi Minh City. At that time, we introduced our very first product, an Automatic Block Ice Making System, to domestic sprouting seafood processing sector in 1970s. Refrigeration System and Freezing Technology were the foundation on which Searefico and Arico are now built. Arico has proudly played an important role and contribute its values to the development of Vietnam Food and Seafood Industry for nearly 40 years.
PHU LAM MECHANICAL WORKSHOP
On November 18th 1977, Phu Lam Mechanical Factory was established by Decision No. 1501/QD-UB of People's Committee of Ho Chi Minh City.
In early 1978, Phu Lam Mechanical Workshop successfully researched and developed the Automatic Block Ice Making System. This was the foundation on which our knowledge and experience in Refrigeration Industry and Food and Seafood Industry were formed and built up.
In late 1988, Phu Lam Mechanical Workshop proudly announced that it was the first company in Vietnam who successfully manufactured Polyurethane (PU) panel. This milestone helped local food and seafood processors and exporters increase the rate of localization of their insulation structures resulting in investment costs reduction. Since then, Arico became the leading PU panel supplier in domestic market. In 1991, the Company marked another significant milestone when it became the qualified firm which exported PU panel to Russia.
In the middle of 1990, Phu Lam Mechanical Workshop contributed another important milestone to Vietnam Food and Seafood Processing Industry by launching the first Contact Freezer made in Vietnam in Mekong Delta region. We proudly became the leading company in this industry. This milestone marked Arico's first legacy in Food and Seafood Industry Freezer machinery.
SEAREFICO
On April 1st 1993, Seaprodex Refrigeration Industry Corporation (Searefico) was established by Decision No. 95/TS/QDTC, as a State-owned Enterprise directly belonged to Vietnam Seaproducts Import and Export Joint Stock Corporation. Searefico was engaged in Engineering and Construction Industry.
After the establishment, Searefico merged Phu Lam Mechanical Workshop, who was the leading firm in freezing and processing technologies in Mekong Delta. Under the Industrial Refrigeration sector, it provided consultancy, design, manufacturing, and engineering for industrial refrigeration system used in food and seafood, beverage, and pharmaceutical industry.
Also in this year, Searefico with the foundation inherited from Phu Lam Mechanical Workshop, successfully manufactured first Vietnam-made-Air Blast Freezer and Tunnel Freezer which properly met increasing demand of Vietnam Seafood Processing Industry during the shifting era from exporting block, raw seafood to individual frozen and high quality. Thanks to high localization-rate of these products, Vietnamese food and seafood processors and exporters not only increased their competitiveness by reducing the dependence on expensive machines from Europe and US, but also partially formed a foundation for domestic seafood industry booming during next decades.
Three years later, in November 1996, Searefico merged Sea Refrigeration Electrical Engineer (Searee), who was the leading company in refrigeration system and freezing technologies in Middle of Vietnam, thus solidifying its position as the leading provider of Food and Seafood technology. This event marked a notable milestone, Searefico became the top-leading company in its industry in the country.
In 1999, as its rapid growth, Searefico was privatized. This event gave a great chance for Searefico to not only reinforce its leading position in Food and Seafood processing machinery industry, but also explore its ability and capability to serve in other industries such as F&B, M&E, and Industrial and Commercial Machinery.
In 2009, Searefico was listed on HoSE and became a public company which is evaluated as the leading organization in its industry.
Today, Searefico joined in top 500 biggest companies in Vietnam and the group is ranked as the second M&E Service Supplier in the country.
___ ARICO ___
ASIA REFRIGERATION INDUSTRY COMPANY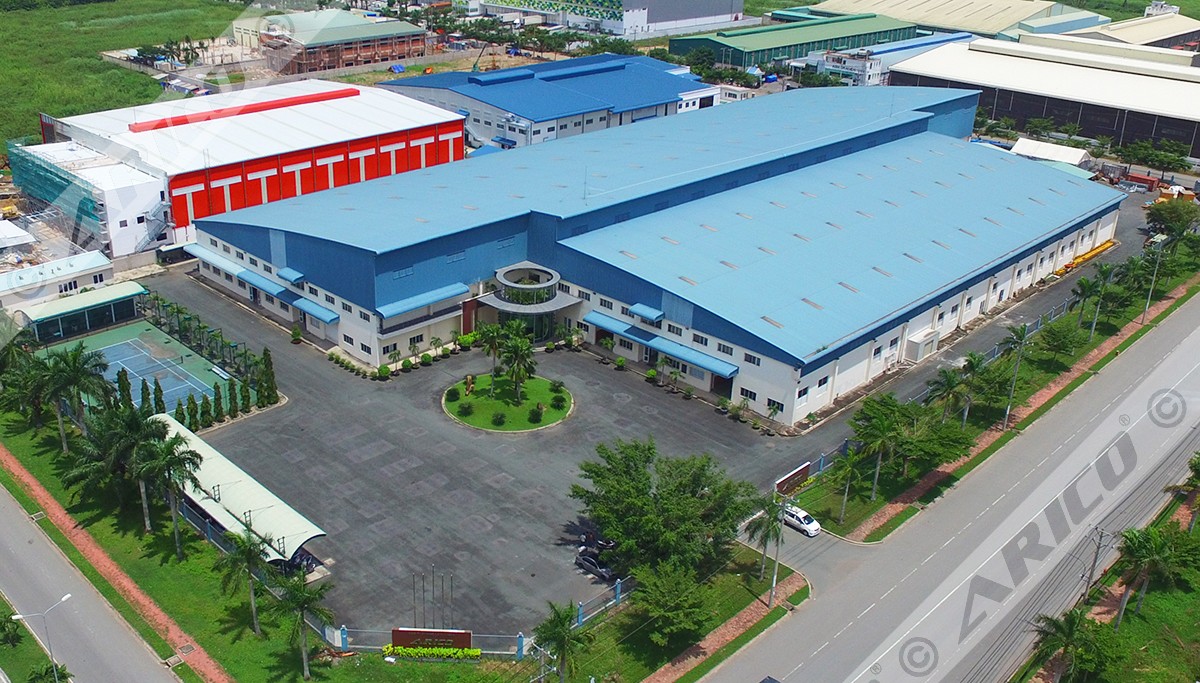 The former of Arico was Industrial Refrigeration Division (IRD) of Searefico. This division played an important role during the development of Searefico.
By inheriting the technical foundation and research achievement from Phu Lam Mechanical Workshop and Searee, IRD remarkably contributed its values to the significant development of Vietnam Seafood Processing and Exporting Industry.
In 1999, we introduced Vietnam-made-Mesh Belt Individual Quick Freezer to the domestic market. This event marked a very important milestone in the Vietnam Seafood Industry. Instead of importing expensive IQF from Europe, US and Japan, Vietnamese seafood processing firms had a wonderful option to reduce investment cost which enables them to enhance their competitiveness.
Based on our Clients' trust, Arico developed a series of freezers to adapt to an increasing demand of various kinds of seafood products to be processed and exported from the domestic seafood players. Most of the remarkable milestones of Arico were achieved during 2000s which is considered as the booming era of Vietnam Food and Seafood Industry.
In 2000, we became the first domestic company successfully manufactured the Spiral Individual Quick Freezer.
In 2001, we were the pioneer firm who invested in an automatic European modern technology PU panel production line.
In 2003, we exported our IQF and Air Blast Freezer to ASEAN market. This event marked a great milestone that Arico was the first Vietnamese machinery supplier expanded its business out of the country and gained the trust from the Clients.
In 2004, we became the first Vietnamese company successfully manufactured Impingement Steel Belt IQF for fillet fish and packaged food.
In 2006, we became the first Vietnamese company successfully manufactured 30 Tons Stainless Steel Orbital Ice Storage.
During the period of 2000s, with a strong technical foundation and professional R&D activities, we were always the first company who introduced new machines and technologies to Vietnam Food and Seafood Industry.
In 2010, Arico was established and inherited all facilities and activities of Searefico's Industrial Refrigeration Division.
Not limiting within Vietnam and ASEAN market, in 2014, Arico brought its value to others markets, such as India. Our commitment is to be always in favor of your development by continuously researching, applying and upgrading new technology, not only on the design but also on manufacturing, and bringing more added-value to our Clients.