Who We Are
It all began in 1977 in a workshop making block ice and mechanical parts for refrigeration industry. After several decades, the workshop has grown into Arico, with its headquarter and factories located in Ho Chi Minh City, the financial capital of Vietnam. We have always been the leading company in the Refrigeration Engineering and Food Industry and many people recognize us as the academy of the refrigeration industry in this country. With hundreds of devoted and skillful employees, we are proudly contributing our values to sharpen Vietnamese Food and Seafood industry as we see it today.
Our major target is to benefit our clients by creating and enriching added values, which enhance their competitiveness in such a fast-moving economic environment nowadays. Availability, Reliability, Innovation, Conformity and Outstanding Quality are keywords of our continuous development and sustainable growth.
Process & freezing food - Services for food & beverage – Insulation & refrigeration are our major focused segments. We continue to research and develop innovative solutions in food industry, especially in the fields of processing and handling complex raw materials. We also invest in new technologies and our resources to produce environmental friendly products from single pieces of insulation panel to complete tailor-made solutions. Our motto is "Always in favour of your development"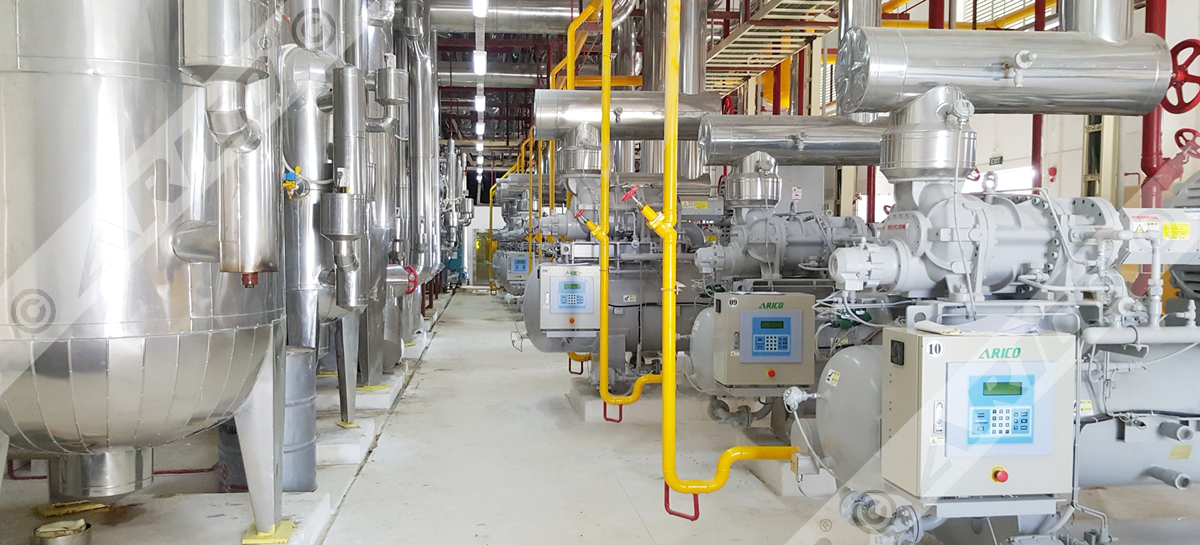 Arico's business units including:
Industrial Refrigeration: we are a Design and Build contractor for ammonia refrigeration system, freon systems, cold storage, M&E services, utility system for food processing plant, factory and building.
Insulation Structure: from rigid boards, to insulated sandwich panels and insulated doors, Arico's insulation business manufactures HCFC-free insulation products across a wide range of sectors including clean rooms, cold rooms, insulation panel systems and building industry.
Foodtech & Machinery: we design, manufacture, install, testing and commissioning the food processing equipment according to our clients' requests. Our products including solutions and equipment for the processing, cooking, freezing and chilling of seafood, ready-to-eat food, fruit & vegetable, etc.
With years of experience, we understand the value of people and a sustainable working environment. Our company culture allows everybody to have equal opportunity to develop themselves and to contribute to build a better community.